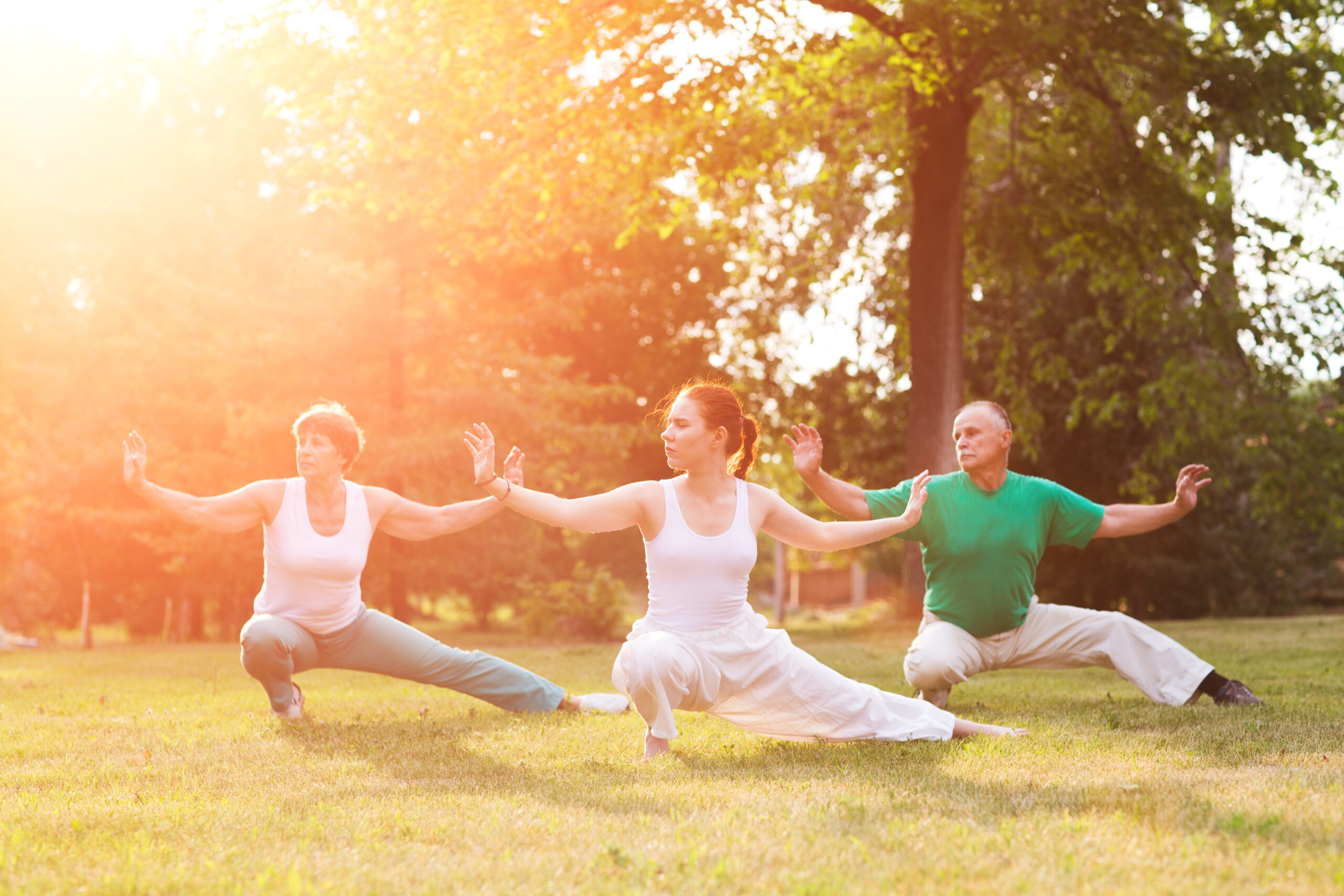 Tai Chi Camp
This is the 46th annual event held in the Kootenays – it was started by Eric Eastman and originally held at Camp Koolaree.
This event includes camping, organic meals and your instruction. Beginners especially welcome. Advanced as well, we like seeing you each year.
Tai Chi is a beautiful art of flowing body movements. It is a system of body/mind exercise that will improve your health, energy level and relationships.  The slow graceful forms of this system bring the body's functions into harmony and calm the mind, making your life more efficient and peaceful.  Tai Chi practice promotes sensitivity and calm control in all situations.
Tai Chi Forms: Beginners will be introduced to a simple Tai Chi short form that will give them the feeling of the basic principles, posture, flow and energetics.
Intermediate and Advanced students will have form-improvement sessions that are not style-dependent.  They will also have the option to study fan forms, weapons and Tai Chi partner sets and Push Hands.
Please sign up on the waitlist and we will have registration open by the end of the week – thank you!
Private Cabin – CAD $955.00
Shared Cabin – CAD $775.00
Private Lodge Room – CAD $875.00
Shared Lodge Room – CAD $735.00
Camp Site – CAD $655.00
Private Tree House – CAD $795.00
With Hajime Harold Naka
Email us about program